Ad blocker interference detected!
Wikia is a free-to-use site that makes money from advertising. We have a modified experience for viewers using ad blockers

Wikia is not accessible if you've made further modifications. Remove the custom ad blocker rule(s) and the page will load as expected.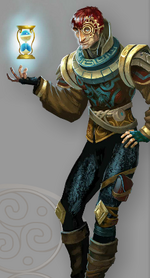 Chronos is the Greek Titan of time. In Dragons of Atlantis, he helps players by allowing them to speed up constructions, marches, dragon healing and researches. This power to control time has also been granted to the Chrono Dragon, allowing it to reduce march time.
Chronos has created special items which allow us to manipulate time. These items are as follows:
Blink: Shortens time by 1 min
Hop: Shortens time by 5 min
Skip: Shortens time by 15 min
Jump: Shortens time by  1 h
Leap: Shortens time by  2.5 h
Bounce: Shortens time by 8 h
Bore: Shortens time by 15 h
Bolt: Shortens time by 24 h
Blast: Shortens time by 2.5 days (60 h)
Blitz: Shortens time by 4 days (96 h)
Testronius Powder: Shortens training time by 30%
Dark Testronius Powder: Shortens revival time by 30%
Testronius Deluxe: Shortens training time by 50%
Testronius Infusion: Shortens training time by 99%
Dark Testronius Infusion: Shortens revival time by 99%
Forced March Drops: Shortens march time by 25%
Trance March Drops:  Shortens march time by 50%
Trance March Elixir: Shortens march time by 50% for 24 hours

Page last updated: 2016-12-3 15:25 (UTC)