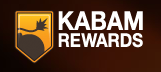 Kabam Rewards
allows you earn points for playing any qualifying game each day with your
Kabam.com
account or making purchases in any qualifying game. Your points can be redeemed for packages of in-game currency by going to the Redeem Points section of the
Kabam Rewards
Portal.
How do I earn points?
Edit
You earn points by playing games daily and by making purchases at Kabam.com . Points are only earned on kabam.com and only for participating games. Here is a detailed list of ways you can earn points: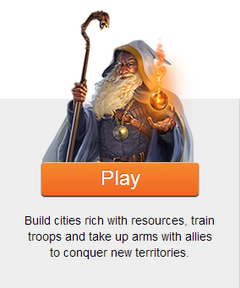 5 points for every day you play a qualifying Kabam game on

Kabam.com

, regardless of how many different games you play (based on Pacific Time)

Login Points are added to your balance when you launch a qualifying game for the first time that day.
10 points for every $1 (USD) you spend in a qualifying Kabam game (foreign currency will be converted to USD for point calculation)
Double points on your first purchase after joining the Kabam Rewards program
Double points for any purchase over $49.00 (USD) in a qualifying Kabam game
50 bonus points for playing any qualifying Kabam games 7 days in a row (based on Pacific Time)
For new Kabam Rewards members: 

475 points for joining
Which Kabam games are part of the Kabam Rewards Program?Edit
So far, the following games on Kabam.com are a part of the Kabam Rewards Program:   
Kingdoms of Camelot
The Godfather: Five Families
Edgeworld
Realm of the Mad God
Is there a limit to the amount of points I can earn?
Edit
There's no limit to the number of points you can earn each year or in your lifetime. However, if your account balance reaches 1 million points, you will not earn additional points until your account balance falls below 1 million points. To lower your point balance, all you need to do is redeem your points for in-game currency by going to the Redeem screen in your game. Be sure to check your balance often to see when it's time for you to redeem.
Redeem Points
Edit
Select your game from the list available on the
Redeem Points
page then choose the package you'd like to add. Once your in-game currency shows up in your game account, use it to wreak havoc on your enemies.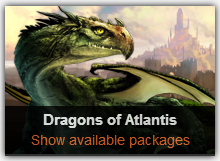 Not enough points just yet? Don't worry, your points add up quickly, so be sure to check your balance often to see when it's time for you to redeem!
Ad blocker interference detected!
Wikia is a free-to-use site that makes money from advertising. We have a modified experience for viewers using ad blockers

Wikia is not accessible if you've made further modifications. Remove the custom ad blocker rule(s) and the page will load as expected.